From outdoor dining, some hard-to-come-by sun rays and hospitality in all its glory, we are keen to get over the last few hurdles of social distancing guidelines and kick off the Summer with all sorts of new updates, events, exclusive offers and more. Find out what we've been up to this month!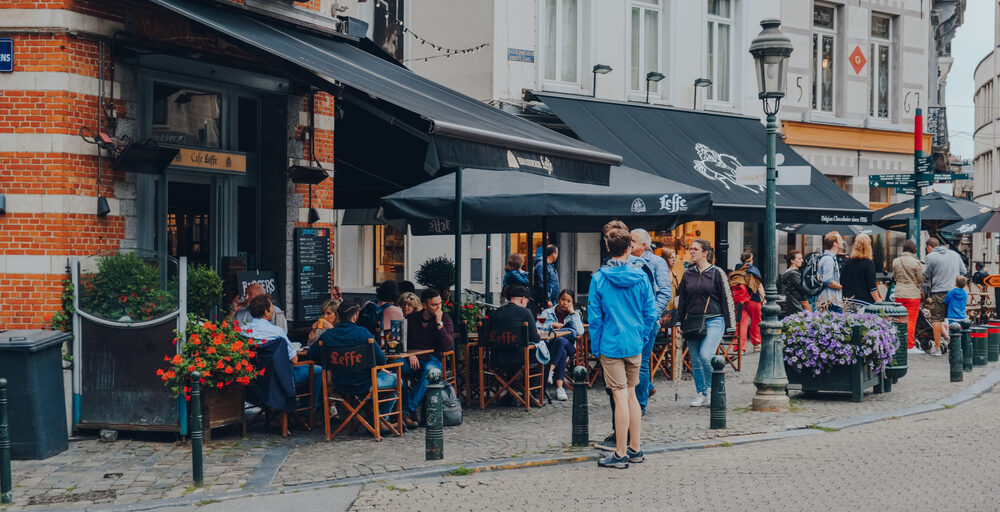 Customer Stories
American Golf has recently hopped onto the Goodill by SumUp train, Europe's largest golf retailer with 97 stores across the UK with a mission of becoming an all-encompassing leisure brand. You can read all about our role in the scale-up right here.
Summer Blogs
Pro tip – American Golf must have read our guide on Opening A Retail Store – A Guide To The Best Software to get it just right.
Speaking of Summer, we'll be looking at newer and safer ways of running festivals and live events – check out what you can expect this festival season here.
And the warmer season may just be the perfect time to do some hands-on market research – find out How To Open A Successful Pop Up Shop in 6 easy steps!
Finally, make sure you avoid the faux pas of mobile ordering with our blog on Reviewing the Mobile Ordering experience post-reopening.
New business
Looking to start from scratch? Check out our quick and accessible Starting A New Business: A 6 Point Checklist.
We also offer a great referral scheme of a £350 referral bonus if you'd like to nudge your budding entrepreneurs to sign up for the best the POS sphere has to offer. Claim your unique referral link here.
Still on the fence about upgrading your POS? We've got just the right read for you with our blog on The Advantages and Disadvantages Of Using ePOS.
Ngwafu, recently joined the Goodtill by SumUp family and is one of said creative entrepreneurs – an aspiring young chef catering vegan food to her local community of Manchester right from her very own home kitchen. Read all about her experience with Goodeats here.
New Videos
We've put together a great introductory POS demo narrated by one of our finest from the Goodtill sales team Conor Wingham which you can check out here.
While you're at it, take a minute to see how Goodeats transformed the customer experience at the Ship Inn Pub here.
Goodeats
Not sure whether to take the plunge on mobile ordering? Book a free Goodeats trial and see what the fuss is all about.
And for our Goodeats veterans – you can take part in our Goodeats Survey and make your opinions heard as we continue to improve and build on our feature-rich mobile ordering platform.
Remember, we've unlocked Multi-Vendor Ordering to give your customers a way to order and pay from a number of different stalls and outlets via a single platform all at once – perfect for food halls! Find out how it works.
A couple of shoutouts
Thank you to American Golf and Ngwafu for taking the time to answer a few of our questions and give our customers to-be some authentic testimonials!
Until next month!
We'll also be joining Caffe Culture, Speciality & Fine Food Fair 2021 and the London Coffee Festival 2021 in a couple of months – we'll tell you all about it nearer the time. Until next month!