The Advantages and Disadvantages Of Using ePOS
When researching ePOS systems, it is easy to get overwhelmed by the sheer choice, features and packages out there and while upgrading your legacy till system is always a good idea, the variety can throw many off. Answering the question of 'what is an ePOS system' and understanding the POS advantages and disadvantages, as well as what a dedicated till system can bring to the table will address many of the concerns raised when deliberating your best options.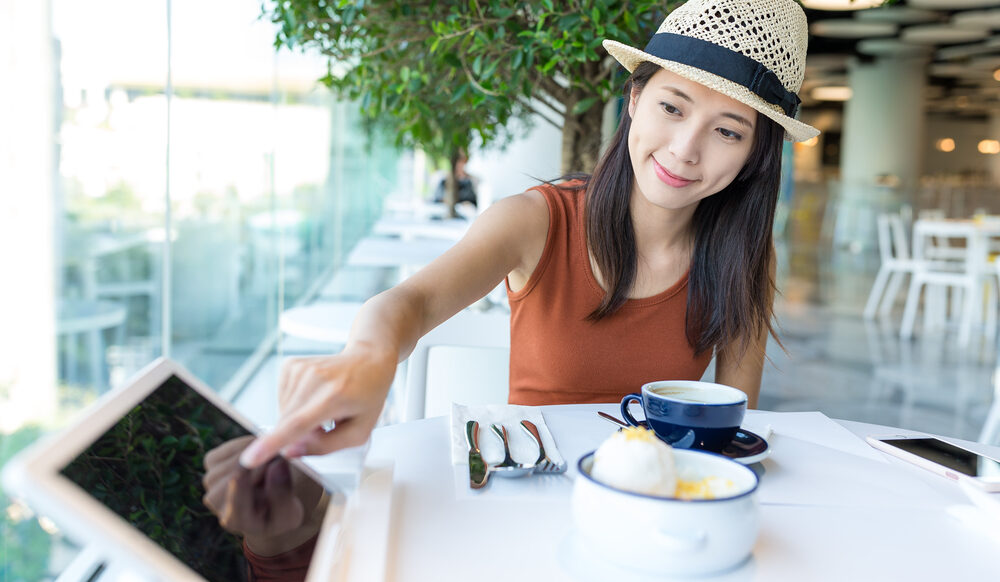 So what are the advantages of using an ePOS?
Increase efficiency and accuracy
EPOS systems are capable of boosting efficiency and turnaround through sheer automation and plays a key role in centralising your processes through add-ons and a range of third party and custom integrations. The software acts as a one-platform solution to access a range of tools ensuring that staff do not waste time navigating a multitude of different programs to manage and keep tabs on the business while eliminating much of the natural human error that comes with it. This includes automated inventory count; data that is synced to your reporting, forgoing any unnecessary rekeying of data and instead replacing the whole ordeal with the click of a button.
Advantages of using an ePOS include the uptake in efficiency on the grounds too; in equipping sales staff working with their own iPad tablet to manage orders and payments, your workforce is doing more, quicker and easier than when working through dated legacy till systems.
Streamlining communication
Hardware integrations are also part of the POS package such as kitchen displays used in restaurants and Cafes alike. A KDS is able to streamline communication between the kitchen and customer-facing staff and ensuring order accuracy while minimising the potential for human error. Any changes to orders are instantly and automatically communicated once entered into the system and the live updates ensure both the kitchen and counter are aware of real-time demands, guaranteeing transparency and efficiency all around.
Access to greater Insight
You can run off accurate real-time reports on sales, stock, profits and more, in a flash – one of the many advantages of using ePOS. This not only gives you a better understanding of how the business is performing at any given time but also ensures that business owners are able to make informed decisions based on accurate and easily accessible insight. This includes forecasts and projections around sales, stock and customer behaviour.
What are the Disadvantages of using an ePOS?
Pricey but worth it
While there are many advantages of using an ePOS with the introduced capabilities provided, this is also reflected in the pricing. Sophisticated software solutions run differently from a legacy till system with its range of features narrowed down to its basics. An ePOS system functions on far more powerful, cloud-based software, stores huge amounts of data and works faster than its predecessors. This means it is a costlier option but a worthwhile investment.
Regular maintenance
While eradicating human error and replacing lengthy and laborious tasks with automation, the downside of an ePOS system is shared across any tech we rely on. From your phone, laptop, to your very TV, there will be instances where the tech fails. Whether it is a coffee spill on your keyboard or an internal software issue. An important consideration to be made to negate these risk factors as much as possible is by opting for a provider offering excellent support.
Training may seem intimidating
A POS system is ultimately a more complex product by virtue of its capabilities and access introduced. And while a dated till system is minimalistic in features, it is also less foreboding for the new trainee onboarding. It is important to note however that POS software is designed to be user-centric, this means it is built to be intuitive and easy to navigate. Many systems are image-friendly, customisable and fit around the business and preferences of the user to ensure optimal efficiency and comfort for staff and end-users alike.
Worth the research
A dedicated ePOS system is capable of transforming a business beyond just the checkout point, and POS advantages and disadvantages vary across systems, sectors and sizes. But, with the many ways to negate risks, the advantages of using an ePOS proof value to merchants in boosting turnaround, bottom line and the customer experience offered.