The New Face of Festivals and Live Events
Music venues large and small were arguably the most affected by the pandemic as a place of social mass gathering and the music industry hasn't had it easy! In fact, a report published by UK Music found that the industry will halve in size as a result of the pandemic, noting that the lack of concerts, gigs and festivals is expected to strip £3 billion.
While all legal restrictions should've been lifted this month, the sector still faces uncertainty with trials run as a prerequisite for reopening. On top of this, music venues struggle to find insurance and governmental backing for pandemic-related cancellations as the UK continues to see new variants, delaying a full reopening.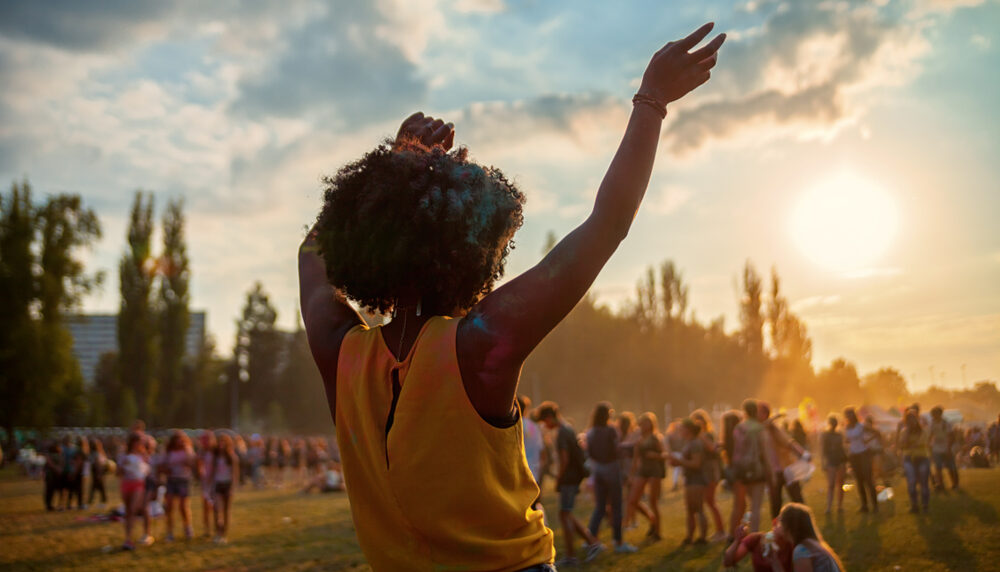 Looking for answers
Much like the rest of hospitality, music venues are taking to technology to address some of the challenges posed by the pandemic as fans are ready to embrace an exciting, much-needed music-inspired respite. With restaurants and retailers paving the way, music events are managing occupancy numbers, introducing extra sanitization stations and where possible – enforcing social distancing. Not an easy feat of course – music venues are synonymous with busy bars and crowded drinking areas but in introducing automation through cloud-based solutions – venues are finding ways to minimise the risks.
Mobile Ordering
Mobile Ordering provided a huge leg-up for any music venue looking to get back on its feet and is quickly becoming universally adopted. Much like dining at a restaurant in 2021, your Friday night clubbing experience would be bolstered by something like this:
Mobile Ordering – customers simply download an app, choose their order from the menu and pay online
Order Processing – bar staff receive the order, assign an order number and begin preparing drinks
Contactless Collection – once the order is ready, the customer is notified via the app and is given a designated collection point where they can find their concessions
While answering to social distancing guidelines and minimising customer-staff interaction, mobile ordering also speeds up the service immeasurably, frees up the staff with many processes now automated.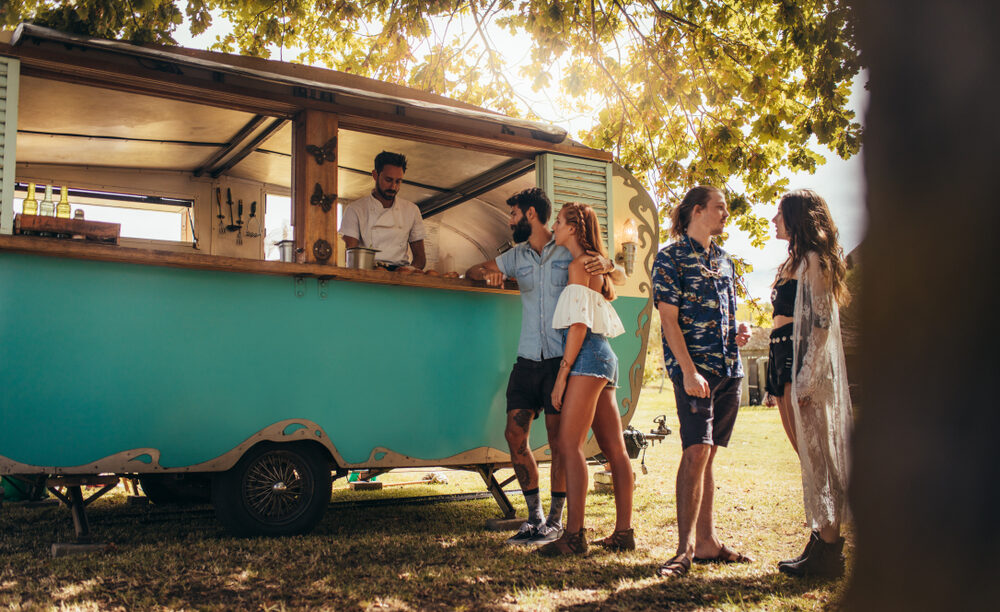 The VIP experience
International festivals across the UK have noted the benefits of mobile ordering for VIP terraces and the like. Even with crushes back at the main bars, VIP ticket holders expect the kind of convenience only accessible through table service. Studies show that VIP Ticket holders spend significantly more than regular ticket holders on food and beverages, so even with Covid-19 in the rearview mirror, forward-thinking event organisers will continue to reap the economic benefits from adopting services such as Goodeats.
The convenience brought by cashless and mobile ordering is here to stay.
"Digital payments could revolutionise the events industry, particularly for remote events like festivals. As so many attendees want events to improve waiting times while purchasing food and drink, it is crucial that strategies are implemented in order to streamline the experience and maximise ancillary spending." – Lauren Ryan, UK Leisure Analyst at Mintel
As for the sector itself, the Festival panel at the Eurosonic International Music Conference that took place in January of this year agreed, with the consensus being that app ordering at festivals would continue to play a major part in serving fans. Even with restrictions lifted and crushes back at the main bars, the personal service provided via their mobile phone will continue to be instrumental, particularly for hospitality areas, terraces and VIP experiences.
The role of Point of Sale solutions
With the increase in mobile ordering, venues are finding ways to digitise and automate their processes beyond just mobile ordering – by adopting a dedicated POS, venues have upped their transaction speeds, firing through more orders than ever before and accessing invaluable insight into performance and stock.
A dedicated event POS  allows for forecasting stock movements based on the current demand you're seeing, providing real-time information on sales and in uncertain climates such as a lockdown or even reopening can alleviate some of the concerns and avoid unnecessary costs from over or understocking.
A POS also facilitates data collection. It monitors transactions, what items are selling, what items aren't, and will keep track of stock levels in real-time.
Convenient, yes, but this also gives businesses insights unavailable with simple cash-based systems. Do customers drink differently depending on what event is on? A live band might generate more beer or draught sales, compared to a house or disco night, which increases the number of spirits people drink. Then again, it might be the other way around.
The difference is that where venues would have previously guessed these tendencies, EPOS offers certainty. Venues can change prices and offers depending on what will sell the best, which can make a huge difference to revenue streams and create targeted and informed marketing campaigns based on the available insight – particularly as venues look to recuperate their 2020 losses.
Along with opening a way to access unlimited tools through integrations such as WooCommerce and Shopify, venues are streamlining their processes and navigating their entire offering through a single platform – a timeless benefit for venues everywhere.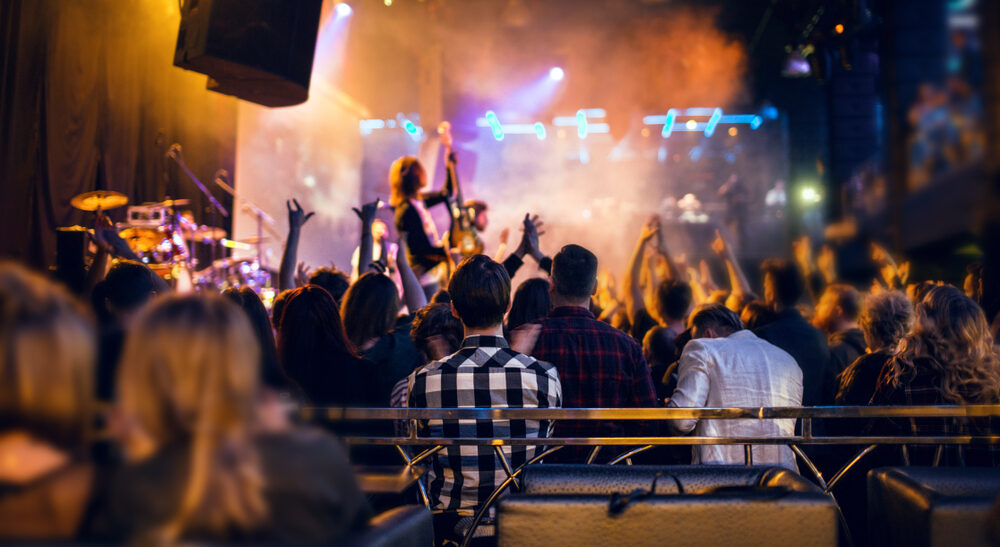 Social Distancing
Social distancing and preventative measures will be the norm for the foreseeable future and queues, a hallmark for festivals, can make that a little more difficult. In response to this, we'll likely see allotted timed entries in combination with contactless ticketing to manage the flow of attendees and the potential spread of the infection. Signage to sanitary stations, social distancing and general guidelines are already the rule, but we'll see more of this alongside encouraged and perhaps mandatory mask-wearing.
Reset and restart
Events and festivals can become a logistical nightmare for customers. Tickets, tables and drinks all need to be booked separately and on the night, queues and ID checks present further obstacles. Once finally at the venue, customers might also need cash for entry fees, the cloakroom, the bar, or even the people walking around offering drinks on a tray.
It's exhausting, but as venues learn about the streamlined solutions POS can provide in lining their ticketing systems with a POS, the customer's entire night can be organised and paid for through one single platform; tickets, tables, cloakroom, drinks.