GwafuVegan joins the Goodtill by SumUp family
Ngwafu is one of our recent newcomers to join us here at Goodtill, an aspiring young chef catering vegan food to her local community of Manchester right from her very own home kitchen. Using Goodeats Mobile Ordering, Ngwafu is on a mission of serving her very own brand of 'veganised' West African food to locals and beyond.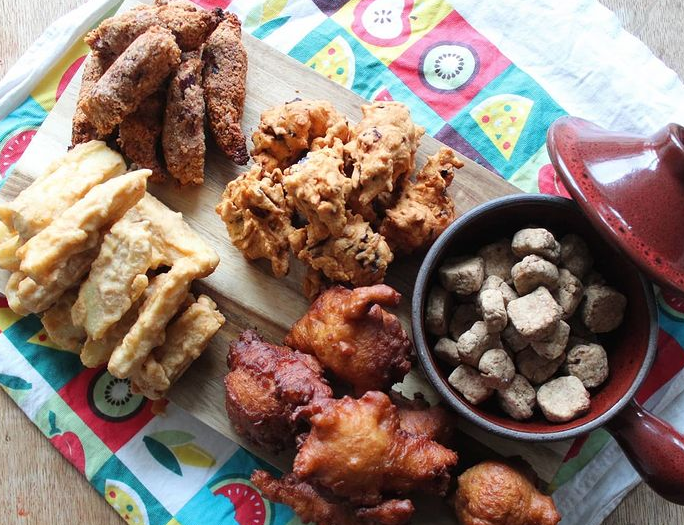 A little back story
Ngwafu isn't new to the hospitality industry, with tonnes of experience in food manufacturing, running her own food catering business was the dream – one which she officially kickstarted in August of last year.
"I have vast food manufacturing and chef experience, from mass scaling food in a factory setting to cooking up tasty vegan food in a restaurant. I started my business last year and took up the role as an assistant cookery school manager at the vegetarian society."
The role was her first step into a fully-fledged career in the food industry but she missed the creative aspect of whipping up recipes herself and the customer interaction that came with creating food first-hand – which is where the inception of GwafuVegan came to be.
Today
Today Ngwafu works full time doing what she loves, experimenting with food through her Cameroonian heritage and vegan refinement.
"I started re-creating delicious West African food in my kitchen, getting in touch with my heritage and 'veganising'' these recipes. As a vegan myself, I found that there aren't many options for vegan, West African cuisine out there – a gap in the market I'm looking to fill".
Fast forward over 6 months, Ngwafu is actively delivering affordable West African vegan food in and around Manchester as well as providing recipes through her website.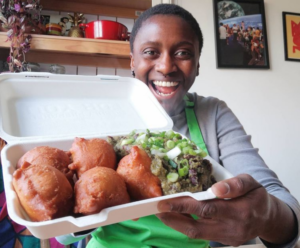 Why Goodeats?
Ngwafu has been using Goodeats for 3 months to date, choosing to opt for Goodeats partly due to our 5* rated customer service team, its applicability on smaller merchants and bespoke competitive rates offered.
"It's the great customer service offered and the fact that the platform is small-business friendly to customers like myself and offering a helping hand with lower commission rates as they truly consider the nature of your business. Ultimately it's the fact that Goodtill by SumUp treat their customers fairly while providing excellent support".
Goodeats seamlessly integrating with the POS was a large factor in Gwafu's decision to opt for Goodtill by SumUp, allowing her to manage incoming orders and transactions through a single-platform solution.
"I was looking for a simple to use till system along with a mobile ordering platform for order fulfilment purposes which would also increase my exposure. It's an amazing platform with an easy-to-use back office – many other platforms aren't as robust as Goodeats and it was quick and easy to implement".
Looking ahead
Ngwafu is excited to keep working with Goodtill by SumUp and our mobile ordering platform as she plans to diversify her culinary portfolio.
"I'd like to adopt a more physical way of serving food, run my very own food truck and attend a range of food markets – of which there are many".
Goodeats functions on 3G, which makes the platform flexible, portable and adaptable to all kinds of hospitality ventures.
We're looking forward to Ngwafu's journey and support her with our ever-evolving solutions!