Restaurant POS Systems – The Most Asked Questions Answered
The Point of Sale sphere is filled with options, bespoke solutions and unique innovations and finding the right fit is vital for the success of your restaurant.
And as you would with any investment, it's a good idea to do your research, particularly one that will have a huge impact on the entire running of your business! You'll have your own set of demands, from your offering and location to the size of your restaurant and any future plans you may have of scaling your venture – so make sure you make an informed purchase with Goodtill by SumUp know-how below.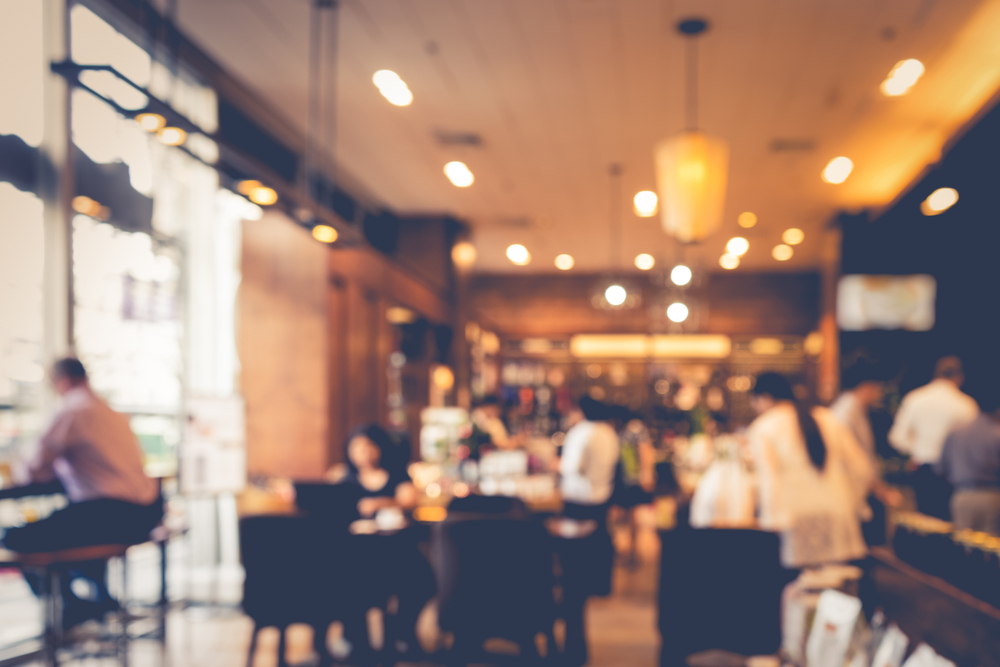 Why should I upgrade to a Restaurant POS?
A restaurant POS is capable of taking your venture to the next level, helping staff and managers alike improve aspects across the business including maximising margins, gaining better oversight and automating otherwise labour-intensive tasks.
A POS can also offer up the latest of what tech has to offer, giving you access to powerful reporting to provide merchants with the necessary tools to forecast sales, demand and performance as well as manage stock and staff more effectively.
Restaurant POS systems often offer integrations to deliver on mobile ordering features such as Deliveroo and UberEats. This means you'll be able to grow your business by taking advantage of a multitude of revenue routes that make integrations as much of a selling point as the built-in POS features and benefits.
Goodeats for example, a leading, browser-based mobile ordering platform also supports table service alongside delivery, drop-off and collection ensuring that customers dining-in also benefit from a streamlined and frictionless service.
When should I upgrade to a Restaurant POS system?
Many smaller cafes and family-run restaurants are perfectly content running theeir operations on dated cash registers and solo card machines to operate their business. What such smaller merchants may fail to consider is the potential that goes unrealised; whether it's a faster turnaround, a streamlined service or freeing up staff through automation, the benefits brought about by opting for a bespoke POS has a huge impact on the overall service.
It's often the initial investment as well as the dread of committing to a tech overhaul that gives merchants cause for hesitation. Change isn't easy and many restaurants run on the 'if it isn't broke – don't fix it' mentality. But, the unique POS features and benefits a cloud-based solution can provide is real and trackable in profit and customer satisfaction.
We strongly believe in getting it right from the get-go rather than opening your restaurant with dated or insufficient solutions and suffer through the consequences later down the line. If you're researching your options, it's safe to say that your existing setup leaves something to be desired. Whether it's slowing you down and can no longer keep up with the demand you're seeing or you don't have the metrics to help you understand and grow your business – there are many reasons why now is the time to make the change and opt for a fully-fledged restaurant till system. As to the question of 'when' – the sooner the better.
What restaurant-bespoke capabilities do POS systems offer?
POS solutions by nature can vary quite a bit. While there'll be a number of features that'll be a standard across industries, restaurant-specific solutions go the extra mile in identifying and solving a string of demands unique to your sector and solve issues you'll likely have encountered or will encounter in the runnings of your restaurant.
You'll want a POS that was created with users in mind and addresses demands without you having to go the extra mile in integrating programs that do.
So apart from the accessible interface, integrations, reporting and stock management capabilities, you might want to keep a lookout for the following:
Table and tab management
Custom floor plans
Real-time menu editing
Loyalty features including points-based programs
Ingredient-level stock management
Wastage reporting
How will a POS help me save on costs?
It is specific areas such as stock management and staff scheduling where a surprising amount of your spending comes from. Improving efficiency at the backend through automated stock management and reporting as well as a streamlined kitchen will ensure you serve more customers, quicker, easier and more smoothly than ever before while freeing up staff to focus on tasks not replicable by tech. This means you may very well be able to minimise staff hours as the labour-intensive tasks will be taken care of by the POS.
As well as this, the insight gained will give you access to real-time updates on your business performance. This means if you're running out of stock, you'll be able to request supplies remotely from wherever you are and ensure you aren't missing out on buys when understocked. You can also monitor staff performance, spot opportunities of growth and make informed decisions around your operations and safe costs through monitoring wastage and identifying and remedying performance lows across the business.
How much does a POS system cost?
POS solutions vary greatly in cost, depending on the provider, number of terminals and the features and integrations you opt for. The cost is also split into hardware and software costs.
Licensing for the software is usually paid on a monthly basis and can range between £30-£120.
Meanwhile, upfront hardware spend can range from £1,000 – £1,500 with merchants often opting for extra equipment including scanners, cash drawers, printers, tablet stands and so on.
Generally, you're looking at an initial commitment of £2000 for the entire setup, and a regular monthly fee of £30 at a minimum.
What do I do if I plan to scale my restaurant?
You won't want to pay for features you're not using and opt for the whole 'scale-ready setup' – that can be years of top-notch features going unused simply in an effort to future-proof your business.
The best POS providers will account for that and offer up a flexible package that is customisable and fits around your current business needs. This means you'll often have a core POS package giving you access to the standard features while allowing you to opt-in and out of add-ons with maximum flexibility.
If scaling your venture is in your 5 to 10-year plan, it's also a good idea to backup your business plan with the necessary metrics with consolidated reports accessed through a bespoke POS.
Remember, a well-rated customer service support team will go a long way in helping with the transition, providing additional support where necessary and most of all offer up free trials and demos to get you familiarised before you commit to anything.
Get researching!
It's true, there's a lot to choose from and your restaurant, with its own unique set of needs, can make the search a little more difficult. But take your time, get to know the many solutions available, reference customer reviews and you'll find the perfect POS for you.