How To Increase Restaurant Profits in 6 Easy Steps
The hospitality industry is one of the most diverse markets to date and competing for your customer's attention is not an easy task. There are a number of tried and tested ways to help ventures increase their restaurant profits by upgrading backend operations through the introduction of innovative tech and maximise their earning potential in the long run.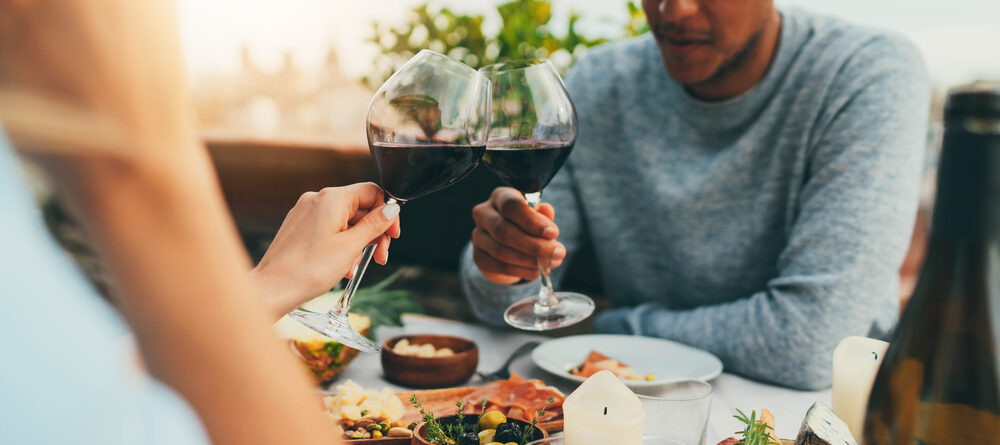 1. Improve your Customer Service
Inconsiderate or unattentive staff can be a disservice to the success of your restaurant and something many scoot over as a non-technical aspect of the business' performance. You may need to implement a set of mandatory procedures for staff to deal with customer complaints or alternatively, it may simply be a problem of being short-staffed, with your team being inundated with requests and unable to deliver sufficient quality customer service as a result. It is a good idea to take the time to review how your business is handling customers, from the speed of service to how your team is interacting with customers and address any issues or complaints.
Customer service is one of the biggest contributors to word-of-mouth referrals and therefore a priority in addressing the question of how to increase restaurant profits. We tend to trust a positive review of a close acquaintance over a display ad we bump into during a Google search. Simple patterns of recognising repeat customers, remembering their order history and building rapport can have a huge impact on retention and you will likely be more successful in any upsell.
2. Point of Sale system
A restaurant till system brings a range of solutions to your operations including greater restaurant payment technology as well as giving you access to key performance metrics. The insight will help you identify opportunities for growth, carve out a way to respond to customer needs and understand your target audience based on their buying habits.
With our POS management and reporting capabilities, restaurants are now able to access turnover, profit margins and identify bestsellers with ease as well as make restaurant inventory management easy using live stock updates. This will ensure you do not lose money on over or understocking as you respond to the dynamic stock movements in real-time. We have our very own dedicated restaurant POS system to help you with bespoke solutions including mobile ordering that is able to pivot to a table service app once you are ready to cater to guests dining in.
3. Diversify with Mobile Ordering
Consumer behaviour is rapidly changing, helped along by the pandemic but 'convenience' has been a rising star in the list of priorities. Many now opt for ordering from the comfort of their home, workplace or hotel room and forgo the need to queue or interact with more people than needed. Mobile ordering platforms like Goodeats ensure that you are able to cater to a wider crowd with less effort. Whether you opt for UberEats or Deliveroo, you will have more eyes on the food you have on offer, receive greater engagement and have your restaurant promoted on mobile ordering apps to those ordering in your radius which can up your sales by up to 20%. This also brings the added bonus of all your upsell being digitised via your click & collect platform ensuring your customers experience a far smoother checkout experience.
4. Build your Online Presence
The world is rapidly moving online, and your customers are a key part of that. Building a website, creating a menu to view online, using social media such as Instagram to show off your offering can have a huge impact on your bottom line. Find out how to get your restaurant online here. This also opens a pathway to creating a longstanding relationship with your customers without needing the face to face interaction; you will be able to promote offers, exclusives and freebies to incentivise your customers to opt-in on your push notifications whenever you have something to shout about.
5. Refresh your Pricing
Whether new to the restaurant industry or a long-term merchant, it can be difficult to ascertain menu pricing depending on the kind of food you deliver as well as the average price range implemented by businesses similar to yours. It is not uncommon to overprice or even underprice, both of which will lead to a significant dip in profit margins. Identifying your target audience is important, whether you are managing a quick-service restaurant or offering a fine dining experience in the heart of London; the pricing will vary significantly. You can find out how your clientele, demand for your offering, location and competition plays into your pricing here.
6. Introduce Combo Meals
This will depend on the kind of food you serve, but befitting many, combo meals can be a game-changer when refreshing your menu. Eye-catching, comprehensive and targeted, combo meals will help you bring in customers looking to forgo a lengthy menu browse and save a little extra. These usually come at a discounted price which can help you draw attention to menu items you may deem underrated and in offering them within a meal combo with your bestsellers, you can shine a spotlight on under-performing menu items that hold potential. You do not have to be a burger joint to sell combos and there is plenty of room to play around!
Assessing and reassessing
Analysing your surroundings as well as your existing restaurant operations is vital in helping you identify opportunities for growth. By implementing new ways to attract customers and up retention, these actions can help you realise your Restaurant's potential.