How Restaurant Payment Technology Has Evolved in the Last 20 Years
There is no doubt that 20 years ago, the restaurant landscape looked drastically different from what it is today, and when it comes to tech – a whole lot better! We've come a long way from the golden era of the trustee pen and pad to welcome truly sophisticated restaurant payment technology systems designed to address demands unique to the hospitality sector. Here are a few ways POS solutions have transformed restaurant businesses across the globe.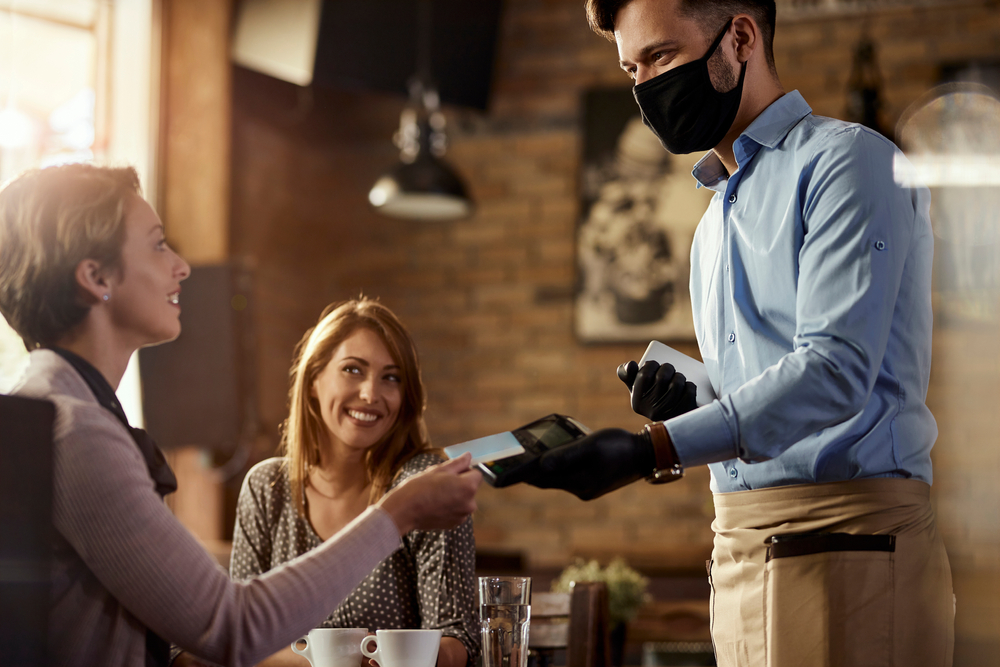 A whole lot of automation
It's hard to believe that there was ever a time where restaurants relied solely on pen and paper to record massive amounts of data for accounting purposes, restaurant inventory management, organising staff shifts and calculating tips – a huge time-investment when you're busy running a restaurant! The 70s saw the introduction of 'computer-driven cash registers' to accept payments from the front-end. The back-end didn't see much progress until the introduction of Microsoft Excel spreadsheets to record inventory, sales and other metrics. This ultimately allowed for the transitioning from recording data with a pen to manual data entry on a computer, to the ability to export bulk data once it was keyed in once manually. Today, we're able to digitise data at first scan and automatically record the information with ease.
Centralised service
With legacy systems, restaurants hadn't quite figured out how to create a centralised solution to address hospitality-specific demands. This meant having a variety of different software dedicated to a number of different tasks. As mentioned above, spreadsheets would often take care of business logistics while cash registers were a completely separate component of the point-of-sale process. This meant a lack of syncing across systems, a greater likelihood of human error due to repeated manual re-keying and lack of communication across departments and staff.
Restaurant POS features today take these demands into account with end-to-end integrations and include sophisticated accounting software such as Xero to link inventory levels and reporting allowing for the perfect oversight of business performance.
Working with 3rd parties
Delivery isn't something unique to the 2000s; pizza delivery was and remains a staple of the restaurant way-of-life. But companies no longer need to hire delivery drivers to work exclusively for their establishment. Today, we're connected to 3rd parties who're autonomous and partner with your POS provider to cater through delivery partners such as UberEats and Deliveroo.
This not only helps in terms of efficiency but also ease labour costs and staff hire; businesses save thousands of pounds by relying on drivers that have already undergone the necessary training and legal requirements that restaurants don't hold the liability of responsibility for. And for smaller, perhaps family-run businesses that previously could not consider food delivery are now able to opt-in and diversify their revenue streams as well as increase restaurant sales by making use of such third parties.
Contactless self-service with restaurant payment technology
Helped along a little by present-day demands imposed on businesses through covid-restrictions, contactless payment and reducing staff-customer touchpoints has become a priority in the past 12 months; as such we've seen a spike in mobile ordering solutions, remote servicing and payment through table ordering, click & collect platforms and self-service features. This ensures businesses adhere to social distancing guidelines, decreases the likelihood of virus transmission and most of all; gives customers that extra bit of comfort that establishments are taking appropriate precautions.
Greater insight
Access to analytics 20 years ago was limited to the money-made, and figuring out what the bestsellers and low-sellers were based on manual inventory stock, which needless to say made it difficult to scale the business without hard stats to move you forward. The modern-day POS handles back-office operations like a pro, with inventory and sales management offering key metrics to specific reporting including wastage, staff performance and more.
Marketing tools
Marketing back in the days relied on handing out leaflets on the street, and if you were especially ambitious; billboards. The internet was not yet relied upon to be the main component of your marketing campaign. With POS enabled loyalty apps, push notifications are an excellent way for restaurants to stay connected with their customers. The restaurants can provide information on a range of offers, cashback and discounts through app push-notifications. This, along with regular emails, a dedicated website and paid ads – there are now countless ways to market your business.
Less hardware
The legacy systems were complicated, complicated to set up and chunky; cash registers were sizable and weighty; as were the monitors and sheer amount of cables. Today, with cloud-based iPad till systems, wireless kitchen display screens and completely tablet-run POS systems, front-end staff require only a tablet in hand to take and process orders. This of course is optimal for waiters who need to stay mobile and flexible as they manage the shop floor, particularly during rush hours.
Keeping up with the times
Restaurants no doubt feel the pressure to meet the growing demands to stay digitally-savvy and cater to an increasingly tech-fluent customer base. This means restaurants are being held to the standards of quick, easy, and personalized service and while this can seem out-of-reach for small to medium-sized restaurants, a modern POS system addresses the many demands seen within the hospitality sector and are considered one of the biggest assets for restaurants to invest in.