As we're sure you're aware, there's been some great progress these past few weeks with the phased reopening of all indoor hospitality businesses across England and Wales – fingers crossed, by the 17th of May we'll see most of our hospitality open their doors once again!
No doubt, all of us will be playing a role in ensuring a smooth transition back to business and hopefully back to a normal state of affairs. We've seen huge crowds flock to the streets of England and Wales, from local high streets to cafes and pubs alike as we're getting ready to find entertainment outside of our living quarters once again – and if you're anything like us, you're keen to get on board! 
Goodtill by SumUp has been spreading the word and helping support our existing loyal merchants with the upcoming challenges of reopening while offering potentials a plethora of solutions we've made available. So why not catch up on some of the things we've been up to?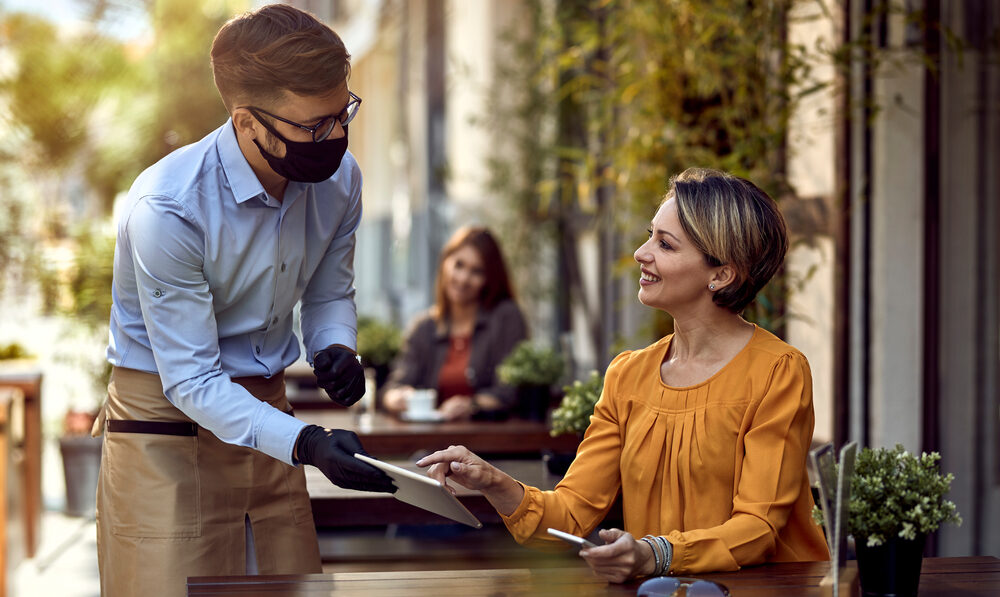 Ready for indoor reopening?
With indoor reopening in sight on the 17th of May and we're keen to make sure you're perfectly positioned to get rolling right away. So we've created a useful Reopening Checklist to make sure you're an all-out success from the moment you open your doors! Check out our checklist here. 
We now integrate with Deliveroo!
You'll now be able to accept and manage all orders you receive through Deliveroo via our very own POS platform and automate a range of processes, track your sales and view consolidated reports via our single-platform POS. Find out more. Remember, we also integrate with Uber Eats which you can read all about here. 
Our Events
We've also been making our mark at a few awesome events! Check out our very own Animesh Chowdry, director of Goodtill by SumUp join a panel of experts at the London Coffee Festival partake in a discussion around the changing landscape of the Cafe industry and the role new tech has to play here. 
We've also heard a great talk from Goodtill's Music Partnerships Manager John Talbot give a great talk on reopening safely with Goodeats  at the International Live Music Conference you can check out here.
Win £350 when you successfully refer a customer our way
We have a Customer Referral Scheme in place to get your friends and family on the Goodtill train with a little token of gratitude of £350. Simply sign up, get your unique website link and have our soon-to-be customers apply via the given link. Once your referral results in a successful sign up completion, we'll transfer the £350, and best of all? You can refer as many people as you like! Sign up for your unique referral link here.
A shoutout!
We love to see the creative juices flowing and are keen to big-up our valued customer Bakehouse for a truly refreshing take on their QR codes – you can check out their handiwork here.
We're sure there'll be a lot more updates coming soon – until next month!