Your Hospitality Reopening Checklist
Hurray! As we're finally seeing the phased reopening of restaurants and a range of hospitality ventures across the UK, we've pulled together a Reopening Checklist to avoid any last-minute scramble, stress-induced troubleshooting and frantic calls to Support! With our quick 7 step checklist, you'll be able to make sure that you've got everything in place when you finally open your doors to welcome your first customer back after one hell of a break!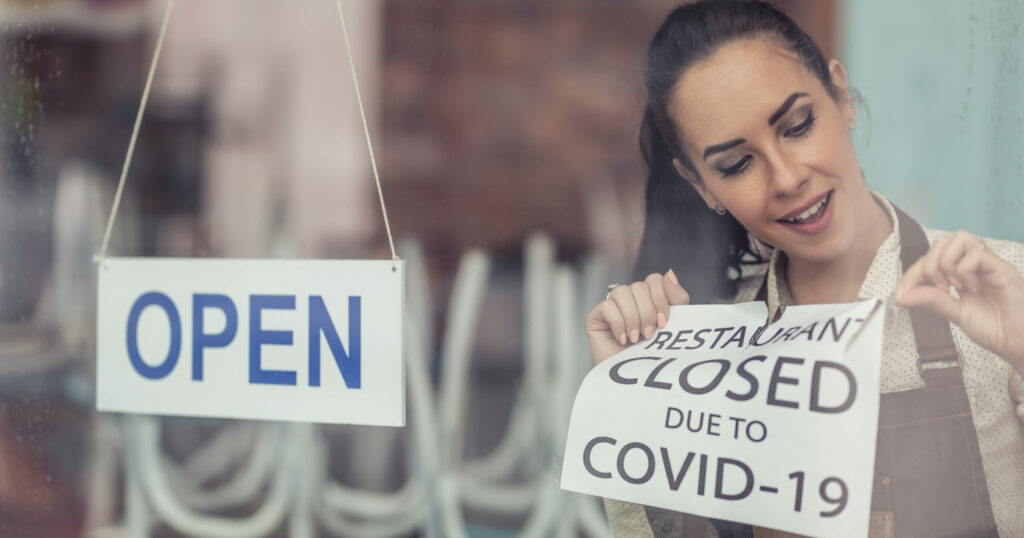 1. Check your hardware
Let's start with the simplest and quickest fix – make sure you're logged into your POS app and avoid the last minute 'forgot-your-password-ing' when your first set of customers are waiting for you at the counter. Alongside this, the best way to check your hardware is working properly is by running a 'test order' which applies to all the nuts and bolts of your POS including your integrations, mobile ordering platforms such as Goodeats and the payment processor you're using. Printers can have their hiccups too and you can prevent printing issues with a quick 'test print' – just open your POS app, tap on the printer icon at the bottom of your screen and click on 'Printer Status' where you'll be able to select a specific printer and run the test. It's a good idea to repeat this for all the iPads that you're using. If you're having any issues, check out our handy troubleshooting guide here.
2. Review Food safety
With the greater focus on hygiene (remember the empty hand sanitizing isles), there are a few extra checks to be made in regards to your Food Safety Management System. This ultimately helps you identify any risks to food safety and helps you address any problem areas before you start welcoming customers back on-premise. Remember – prevention is the best cure and reviewing your processes around production, workflow, staffing and customer interactions will help you avoid having to put out mini-fires on the day.
3. Stock availability
It goes without saying but a 'reopening' period is virtually untapped waters for hospitality ventures everywhere and it's difficult to ascertain the demand you'll be seeing. To make sure you're covered you can contact vendors beforehand in case of last-minute supplier requests and note any items that may be more difficult to get hold of. If you've opted for our Advanced Stock Management you can keep track of your stock movements in real-time and react immediately, not to mention request and accept stock remotely from wherever you are.
4. Review your costs
Now that certain items are likely to be harder to get hold of, you may need to adjust your pricing to take account of such changes so you don't suffer a loss. Make sure you keep track of how much you're paying for inventory and any spikes you're seeing and reflect this in your pricing before you start taking orders. With our Goodeats mobile ordering platform, you can instantly change your menu in pricing, items available, modified ingredients, and more.
5. Social distancing
While no longer a hard restriction, you may want to rethink your table/seating plan to make social distancing a little easier. If and when you can move around tables – do, and even in the case of fixed tables, if you can keep several tables out-of-use, you'll be able to provide enough space for customers to dine-in without having to worry too much about social distancing. This would also help you keep a lid on your maximum capacity! Our Hospitality module allows you to customise your floor plan to reflect any changes to your new seating arrangement so your staff won't have a hard time readjusting while keeping track of all incoming orders via their tablet.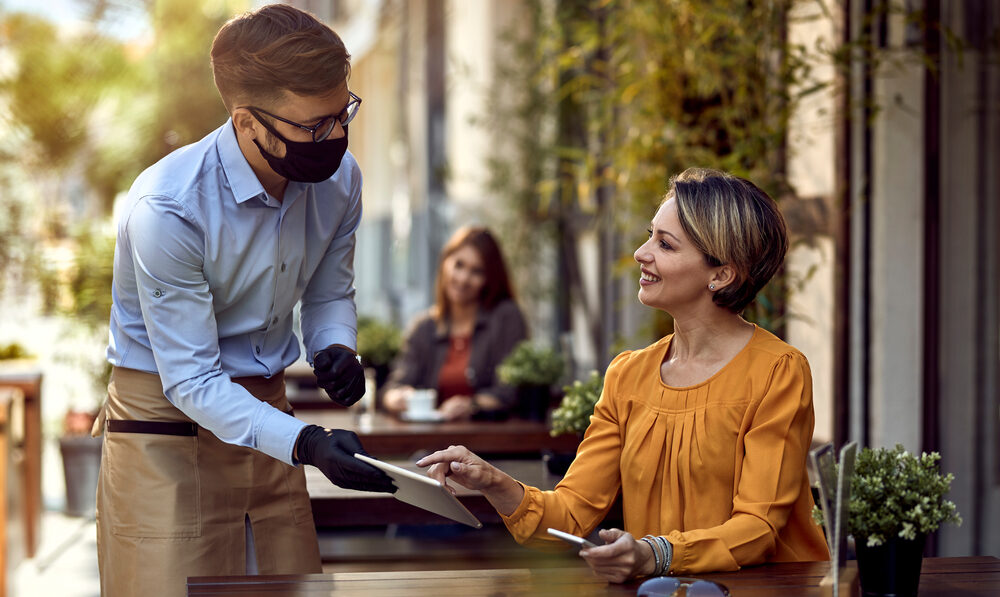 6. Let your customers know!
Make sure your loyal customers know that you're reopening! While many will assume you'll be open by the 17th of May, they may not want to take the risk of commuting to your restaurant without confirmation. Update your website, pop a reopening banner on your front page and be it by plastering a sign on your storefront or even word-of-mouth; ensure your regulars know ahead of time when you'll be serving customers on-premises once again. If you've opted for our Premium Goodies loyalty module you'll be able to set up custom push notifications and alert your customers with a quick, customised message sent to their smartphone. You can even have a celebratory discount and push exclusives if you're feeling generous.
7. Table ordering
Table ordering is nothing new for our seasoned Goodeats users, but now is the perfect time to implement. Through automation, you'll pro-actively minimise customer-staff touchpoints and give your customers a way to place orders quicker and safer than ever before while you speed up your turnaround significantly. Your visitors won't need a paper receipt, orders are instantly transferred to the kitchens and you'll champion a frictionless, contactless way of order fulfilment.
Back to Business
The national lockdowns were testing and reopening has its own set of challenges – many of which can be circumvented with simple checks and balances. We can't wait for you to do what you do best and cook up a storm in your kitchen while our tech does the logistical heavy lifting. Remember, if you need any help, contact our Support Team and we'll be happy to help.