Future Yard joins the Goodtill by SumUp family
Future Yard, a brand-new music venue based in Birkenhead hosts some of today's most exciting new national and international artists and emerging local musicians. An ambitious player in the Northwest, Future Yard delivers offerings at the highest quality, both in artistic output as well as food & beverage. From providing speciality coffee and craft beer to locally sourced foods – the live music venue was on the lookout for a system that could cater to its speciality offering and account for the vast variety in their arsenal. We had a chat with Katy Monti, venue consultant and manager at Future Yard to discuss her experience with Goodtill by SumUp.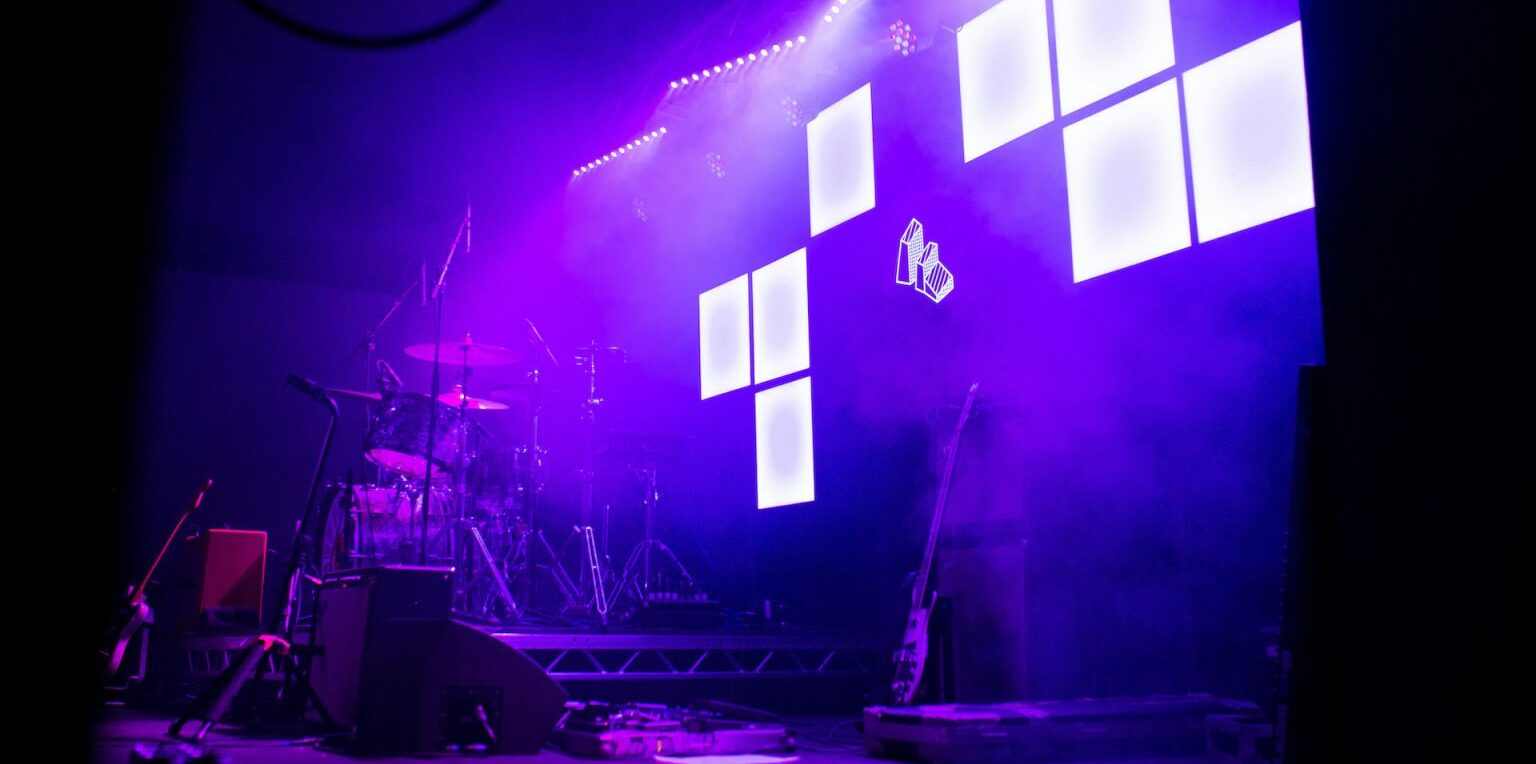 Before Goodtill by SumUp
Prior to adopting Goodtill by SumUp, Future Yard operated an app-based POS start-up that wasn't able to keep up with the demands experienced by the scaling business.
"We started with a basic POS app before the pandemic hit which worked for a while but we found very quickly that we needed more intricate capabilities to run our food and beverage section to fulfil what we had in mind. It was things like ingredient-level inventory and the ability to monitor stock levels we were in dire need of, something our previous setup simply did not have."
Katy was looking for a mobile integrated POS platform to provide seamless order fulfilment for guests.
"We were specifically looking for a platform that enabled mobile ordering so that our guests could order from anywhere, from both our outdoor and indoor seating, which covers a lot of ground. And we wanted the process to be easy. We still don't take orders directly from the bar for social distancing purposes so the table ordering functionality is not just convenient but a safety proponent."
The company was also looking for solutions that stretched beyond Covid-19 concerns, in adding and expanding their capabilities and existing operations.
"We were looking for a Point of Sale that could carry us beyond just alleviating some of the concerns that came with the pandemic. We prioritised ease of use, something our staff would warm up to quickly and would have a sophisticated way of tracking stocks and adding modifiers. A system that would enable us to account for complex variances in our offering as we have quite intricate inventory."
Finding Goodtill by SumUp
Future Yard opened its doors during the pandemic in April of this year.
"It was a crazy time to open of course, which was one of the reasons we initially went with the POS that we simply came across at the time. Goodtill by SumUp was then recommended by both Kazmir and Invisible Wind Factory, both of whom use the system and it came with glowing recommendations."
Katy found the Goodtill by SumUp would be able to meet the expectations the company had for their new business.
"We got to know the product and the many capabilities offered by the Goodtill POS and it became clear very quickly that the system would meet our demands and scale with us. With quite a bit to cover, that is a coffee shop, bar, the live rooms as well as a garden that holds capacity for up to 300, we felt reassured that Goodtill by SumUp was more than capable to cater to that".
Powerful Stock Management
The biggest selling point for Future Yard was the powerful Advanced Stock Management module addressing Future Yard's speciality needs.
"The ability to differentiate between modifiers and variants was a huge bonus for us. Our coffee setup for example is intricate enough. We have a number of different coffee beans available and different methods we use to brew it simply wasn't enough to have options for different kinds of coffees such as flat whites and cappuccinos because our offering goes into the speciality realm.
"For example, we offer a Columbian bean with a Chemex or an Ethiopian coffee made with an Aeropress. Most systems wouldn't allow us to add as much detail to the mere coffee product as Goodtill's does."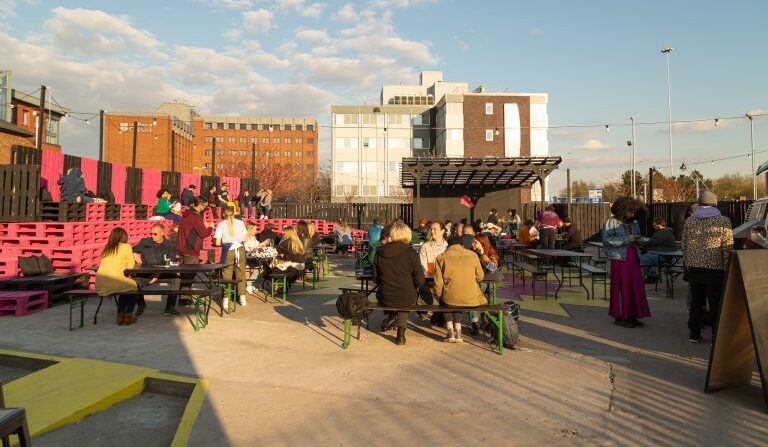 iPad operated
Future Yard found the iPad hardware to be a strong point in improving customer experience as well as aesthetic value.
"The iPad setup helps us assist our customers when they have trouble using their phone or don't have an internet-hosting device. Our staff can just use their iPad to share the menus for viewing and the mobility that comes with it is great."
"It's also a matter of branding, we're a new place and we're pushing the 21st century experience and the iPad just looks great with that."
Extra capabilities
The ability to sync menu availability via changes made on the POS proved to be a key feature in Future Yard's day to day operations.
"As we open from 9 am to 11 pm, we turn the coffee machine off an hour before closing, and the fact that we can use the POS to toggle off the coffee items via the iPad and this syncs with the offering on the menu was huge. So the people sitting outside or anywhere in the building can still log on to the Goodeats page and no longer see the Coffee option."
The features cut out labour-expensive and time-consuming tasks.
"It really took the pressure off, I used to run around manually turning off all the equipment, double and triple-checking which was just incredibly time-consuming."
"Now our staff can just do it themselves via the iPad, including checking inventory and what needs to be restocked. Adding new products is incredibly easy, all the managers know how to do it and I actually quite enjoy the process!"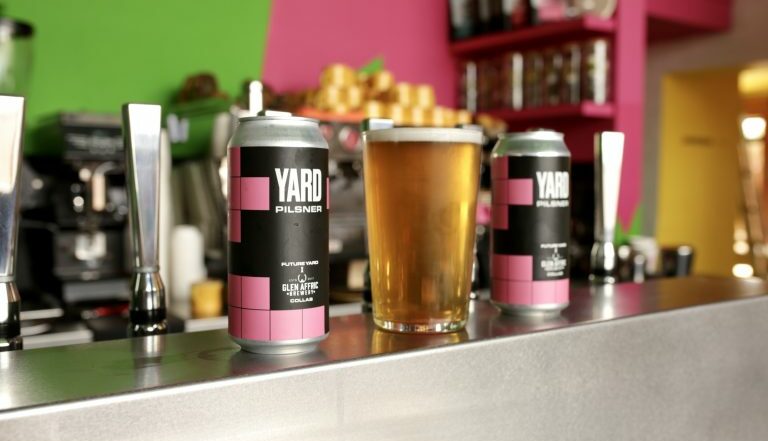 An easier way to order
Ensuring customers found it easy to order and pay for their food and drinks was a priority for Future Yard.
"We wanted people to be able to sit back, whether stationed inside or outside the building which covers a large area, to get their food quickly and easily. The simple QR code scan, how incredibly intuitive the process is with no extra explanation necessary has been great."
End-users had the same experience.
"We've had a lot of great feedback from our customers on how easy the platform is and it's been the same for our staff using it at the other end."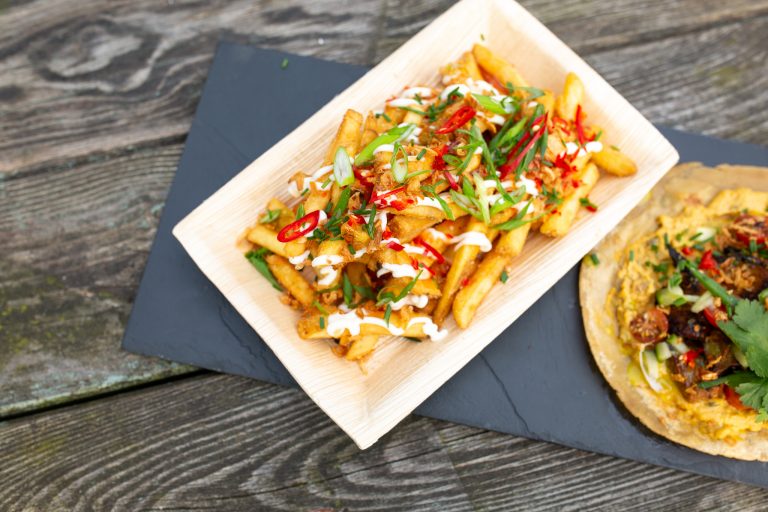 Next steps
Katy is keen to explore the full breadth of the modules she's opted for.
"Everything is running so smoothly, but there are still things that I want to explore including the full features that come with the stock management module."
With scaling also in the plans.
"We'll also be adding a whole extra building equipped with a bar which we'll be using the POS and Goodeats to run, of course, adding terminals is an easy process."
Katy expressed an interest in our UberEats and Deliveroo integrations.
"I'd definitely love to look into it. It's always beneficial to offer more and if we've got the capacity, adding a sort of delivery service to our business may well be something we do in the future. "