How To Streamline Your Stadium Food and Beverage Service
As if running a huge venue holding thousands of spectators isn't hard enough, adding an entire food and beverage service and catering to spectators in a quick, smooth and comfortable manner can seem almost impossible. After all, the lengthy and often unmanageable queues are deemed part of the package when it comes to spectator sports. But, finding the right tech upgrade, integrated with all the necessary tools to provide the perfect fan experience isn't a pipe dream. Find out how you can transform your service below.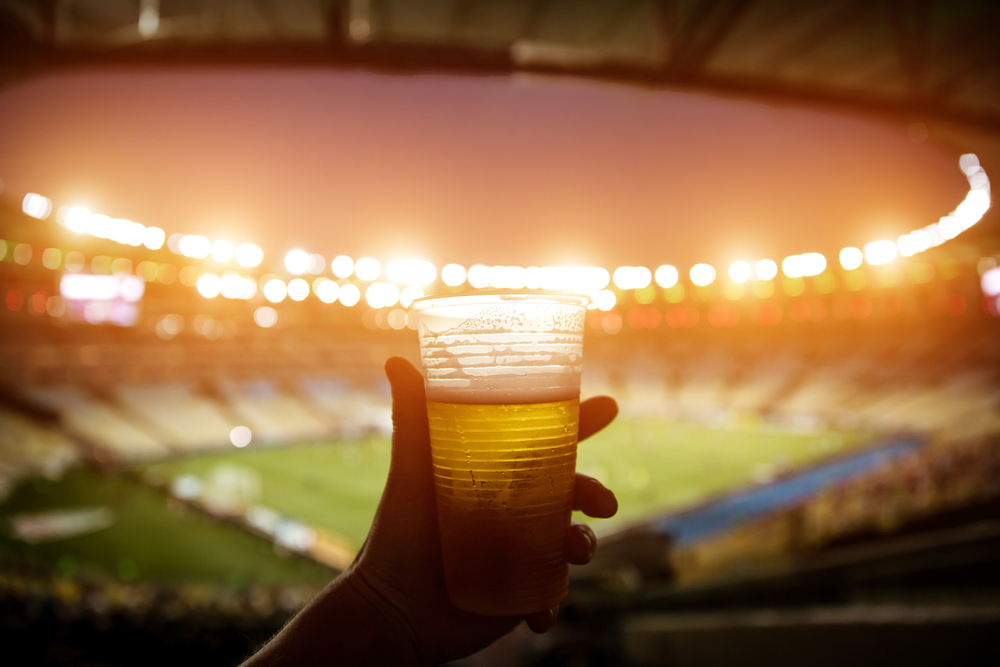 A slow churn
Historically, stadiums have been slow to introduce new operating systems as a potential upgrade can seem complicated, lengthy and pricey for a venue of such scale. As such, the industry seems to have actively resisted adapting to an ever-growing tech-literate population but this is slowly changing as fans have come to expect their smartphones to unlock and enable services of all kinds, from digital payments to rideshares.
It's no wonder that the expectations of a cashless and digitised experience in all of hospitality is becoming the norm!
A powerful POS solution
The advantages that come with a dedicated Stadium POS are endless and while an automated and digitised service used to fall under the 'nice to have' category, they're quickly growing to be a key cog in stadium management.
By implementing a POS system across all outlets within the venue – whether that's for food, drink, merchandise or table ordering – users can quickly order what they need from their table, pay online. With orders either brought directly to their seats through in-room ordering or left at a designated collection point (with the customer notified), stadium organisers are able to create an extremely efficient service that minimises queuing and streamlines the entire transaction process.
These solutions provide obvious benefits in themselves. However, by leveraging and integrating the latest POS technology, venues can also gain access to the data gathered from their customers and personalise their individual experiences such as memorising previous orders for season ticket holders at stadiums. Enhanced analytics only serves to further improve the customer experience – something that was not being utilised before the pandemic.
Going cashless
Accepting cash payments at your stadium business means committing valuable staff time to several tasks that will simply disappear if you choose to go cashless – setting up cash floats at the beginning of the day, periodically refilling the registers with change, counting and reconciling cash for each register at the end of the day and making bank deposits.
With cashless payments, everything is digitised through your POS till system, meaning you're ready to go as soon as the till is switched on and all that counting time is eliminated. By doing this, some venues are reporting labour cost savings of up to 2 hours per day per staff member.
On average, it takes 15 seconds to complete a cash transaction. By contrast, chip and pin take between 5-8 seconds and contactless can be completed in just 2 seconds!
Additional benefits include vastly reducing the risk of exposing your business to human error and, because card and mobile transactions are automatically reconciled with your bank, there is also no need to pay for a security team to support your business with bank transfers.
Integrated with mobile ordering
We like 2 in 1 solutions, whether it's your toothpaste, running shorts or the point of sale software that manages your entire operation.
It's specifically mobile and in-seat ordering that gives stadiums a way to offer convenience coupled with the atmosphere of a live experience.
Using a mobile ordering method, fans can order their drinks or food from their mobile device and either have it delivered to their seat or collect it as soon as it's ready. Concession operators can also now use wireless, hand-held POS terminals to take quick-purchase items like drinks or ice-creams directly out to fans and accept payments right there.
.
If mobile or in-seat ordering isn't an option, placing self-service kiosks or checkouts near to hospitality or merchandising outlets can give customers another way to fast-track their orders or purchases.
An all-in-one solution
In making Order & Pay easy for fans, stadiums are able to entice fans to purchase food and beverage inside their own venues and boost profit margins while providing a superior fan experience. Opting for a POS that does both, with the mobile ordering integrated seamlessly into the system, staff can serve all of its functions with ease and shoot through orders quicker and easier than ever before while monitoring stock, accessing insight and keeping queues to a bare minimum. Providing a frictionless service and upping turnaround makes the initial investment a worthy upgrade.