Essential Steps To Prep Your Festival Vendor Stall
Now that Summer is approaching, it's high time to get back into the mix of things! To our creative artisans looking to embrace their entrepreneurial spirit and show off their unique delicatessen or innovative products, you won't find a better atmosphere than at the heart of a music-filled, excitement-inducing festival as you not only cater to a vibrant customer base but network with fellow creatives and merchants of all kinds of industries! Find out what you should look out for when setting up shop at a festival below.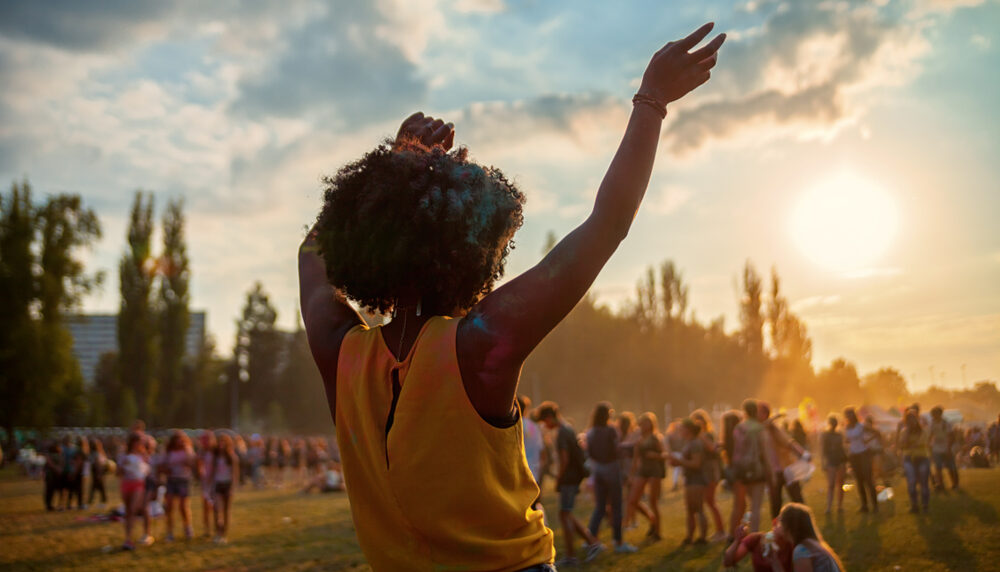 Plenty of festivals to choose from
You probably know of the headlining events of the Summer, whether it's Glastonbury, Wireless or Download – there are many options to consider. But, when setting up your first pitch, it's the good old 'slow and steady wins the race'.
It's a good idea to learn the ropes at the smaller scale events, this will be less pressure, and you'll be more likely to handle demand, not having to dig too deep into your wallet for unlimited stock, staff and equipment. Your decision should be based less on size, and more on targeting your specific customer segment that your products and services are most likely attract and you will therefore target – make it about the people, not the venue!
Costs
How much you'll end up paying and whether or not you'll make a profit is up to a number of different factors. From the scale and popularity of the festival, your stall type, power requirements and where at the festival you've set up shop, to staff, equipment, travel costs, stocks and more, there's a whole lot of wriggle room. Generally, you'll be looking at anywhere between £300 to a whopping £10,000 to spend on the whole setup.
It's important to make sure you have the budget to do the basics and that your creative fits well within the boundaries. You can always get in touch with the festival organisers for a ballpark figure of what you'd be looking at and any offers or discounts they can offer.
Bear in mind, making a profit on the day doesn't have to be the end-all-be-all. You may just want to do some on-the-ground market research and get networking. This is not something that'll reflect in your bottom line but is an invaluable investment for the future of your business.
Sample and discounts
People like free stuff, especially festival-goers who are actively on the outlook for food and entertainment. It's the perfect incentive to get potentials to visit your stall and a great and easy way to create some buzz around your offering. From mini cheese cubes to a free demo or eye-catching discounts – play around with what you can realistically offer for free and hit the brakes when you see enough demand until customers start to sparse out again. It's a sure-fire way to get people interested in your business and any future products you put out in the future. Whether you're pointing them to your brick and mortar, or your website or social media – proving your product/service value is key.
A dedicated POS
Much like pop up stores, festivals are commonly used to get some hands-on market research before launching a fully-fledged brick and mortar business. It's a great way to test your food and products in the real world, get some qualitative and quantitative insight from your customer base and find ways to tweak and improve anything from your very product to your branding and pricing. dedicated festival POS allows you to automate the whole process. From tracking sales to
Tracking stock, sales and performance is more than just a one-person task and adopting equipping you with the tools to forecast future demands is a game-changer and may play a huge role when you draw up your own business plan!
Mobile Ordering
Even better – if you're selling food, you'll get your competitive edge with how you deliver your offering. From allowing festival-goers to find your stall offering via their recommended listings on their mobile ordering platform, choosing a drop-off location, or select a collection slot, you'll be able to cater to customers who not only visit your stall, but anyone roaming around – which at a festival is a whole lot of people! The order fulfilment process is automated, which means less stress on your plate, a quicker turnaround and all you have to focus on is whip up the food and delivering it to your customers.
Get creative
Time to get your creative hat on! Much like the creativity needed to create your products, you'll want to make sure your stall is the perfect representation of your brand. Look to create a common theme, recognisable across mediums, so if your website uses a particular colour combo – try and recreate the aesthetics in the physical for some brand consistency.
There are many ways to attract customers, whether it's string lights, music or even adding some extra seating to attract festival-goers looking for a time-out from all the excitement, giving you plenty of time and opportunity to capitalise on that.
Pin down what's popular
Depending on when and where you're setting up your stall, see if you can find out what previous pitches performed particularly well last time around and see if there are any takeaways. Perhaps it's an increasing interest in vegan alternatives or perhaps a big sports tournament is coming up and you can hype up the event in a way that relates to your offering!
Get the Admin out of the way
Before you set up, there are a few administrative tasks you'll need to take care of first. Requirements will vary depending on the festival in question, but make sure you've looked into the following:
You're registered to a local authority
Have a hygiene rating and training to evidence your ability to handle food with care
Health & Safety paperwork for risk assessments
Food Safety Management Systems for due diligence based upon the principles of HACCP (Hazard Analysis Critical Control Point).
Make it count
There is plenty to gain from setting up a vendor stall at a festival, be it profit, insight or connections, but pitching usually takes months of preparation. Ensuring you've got your documentation, your branding, stocks and equipment on point will go a long way in ensuring your stall will be a success!