American Golf joins the Goodtill by SumUp Family
American Golf, Europe's largest golf retailer with 97 stores in the UK and Republic of Ireland, has joined the Goodtill by SumUp family! Stocking golf equipment and selling both in-store and online, American Golf recently opened their first food & beverage site as part of their goal to become an all-encompassing golf leisure brand. The company has been building on their existing retail offering and is now opening family golf centres across the UK, consisting of golf driving ranges, golf courses, food and beverage, and adventure golf. American Golf is currently steered by roughly 900 passionate golf enthusiasts! We had a chat with Michael Anderson – American Golf's Leisure Operations & Compliance Manager to discuss his experience with Goodtill by SumUp.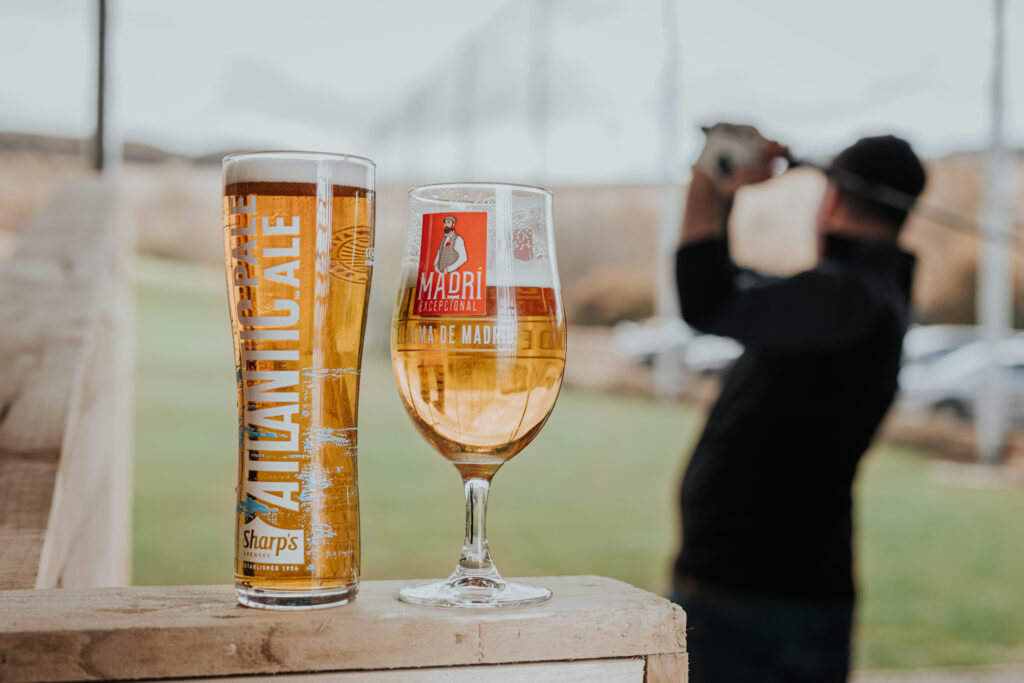 Choosing Goodtill by SumUp
Prior to opting for Goodtill by SumUp, American Golf was using a platform that could no longer meet the newly introduced hospitality demands of their scaling business.
"We had an existing Microsoft-based POS system which we used in our retail offering for a number of years.  But as we opened up a hospitality and catering side of the business, it came with its own demands. From an operational point of view, it is simply very different to how we would operate in our retail business."
The need for bespoke hospitality solutions became a priority as the business opened its first food and beverage site.
"When we started the talks about opening our first Sports Lounge style restaurant, we just knew that our existing system wouldn't be able to be adapted for a hospitality offering. There was no table service for one, and it simply wasn't designed for the kinds of demands we see daily like ingredients-level inventory, the need for touchscreen devices and everything was scanned in via a barcode label. So it never would have worked. As we started to build a team to manage the leisure side of the business, it was actually one of our new hires who had worked with Goodtill by SumUp previously and recommended it."
"We were surprised at how affordable the system was, we weren't looking to be too stringent with the pricing – Goodtill by SumUp was simply the system out there that happened to be the most competitively priced. Not to mention, the alternatives we were looking at weren't ready to build for months."
Implementing Goodtill by SumUp POS
"By the end of this month, we will be using the POS across four sites; from a sports-lounge restaurant to a driving range where we plan to sell adventure golf as well as an 18 hole championship golf course."
Michael didn't have much notice when implementing the new POS, but with the help of Goodtill's support team and regular meetings between himself and Support, American Golf was ready for the grand opening within the span of a couple of weeks.
"We wanted to ensure we were ready for opening in line with the easing of Covid-19 restrictions. At one point, there just seemed no way that we were going to have our system and hardware set up in time. But Sam from the Sales Team was incredibly laidback and proactive and assured me we'd be fine – and he made sure we were ready by our deadline."
Delivering a speedy service
Michael was particularly impressed with the consistent support provided throughout the process of installation and beyond.
"If you consider we quite literally didn't have a single product registered on our Goodtill by SumUp POS and we were only two weeks from opening – it was an incredible feat."
"While the restaurant was still just a building site, we were able to configure the entire system by working with the support team. Imagine the system fully set up and your restaurant is still just a building site – all it took was plugging the system in, connecting to the WiFi, and we were off and running. This would've been impossible with our previous POS, it may have even delayed the opening by at least a couple of weeks."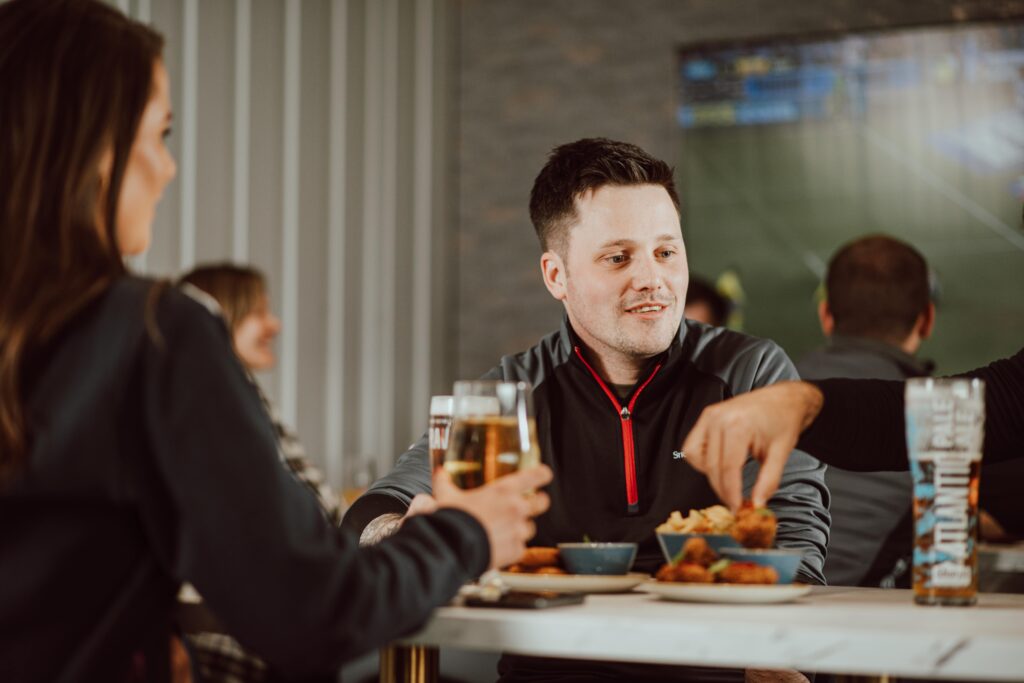 Streamlining communication with Goodtill's Kitchen Display Screen
Goodtill's Kitchen Display Screen was a big selling point in completing American Golf's POS setup and the available customisation helped new staff warm up to the new system.
"It's mounted onto a wall in our open kitchen. It looks great and most importantly reduces the need for paperwork – we try to cut out the need for paper altogether. It's cleaner, more professional and quicker!"
"The feedback from our catering team has been amazing so far. They really enjoy using it and they can see the benefits of how it makes their day to day job role easier. From specifying allergy warnings and modifications of any kind and extremely customisable; it's easy to change the selling layouts, set bestsellers, and show in the turnaround. It's just a smoother way to do things. We allowed our chefs to set their preferences which was a big selling point. Everyone likes things their way and Goodtill by SumUp really cater for these differences."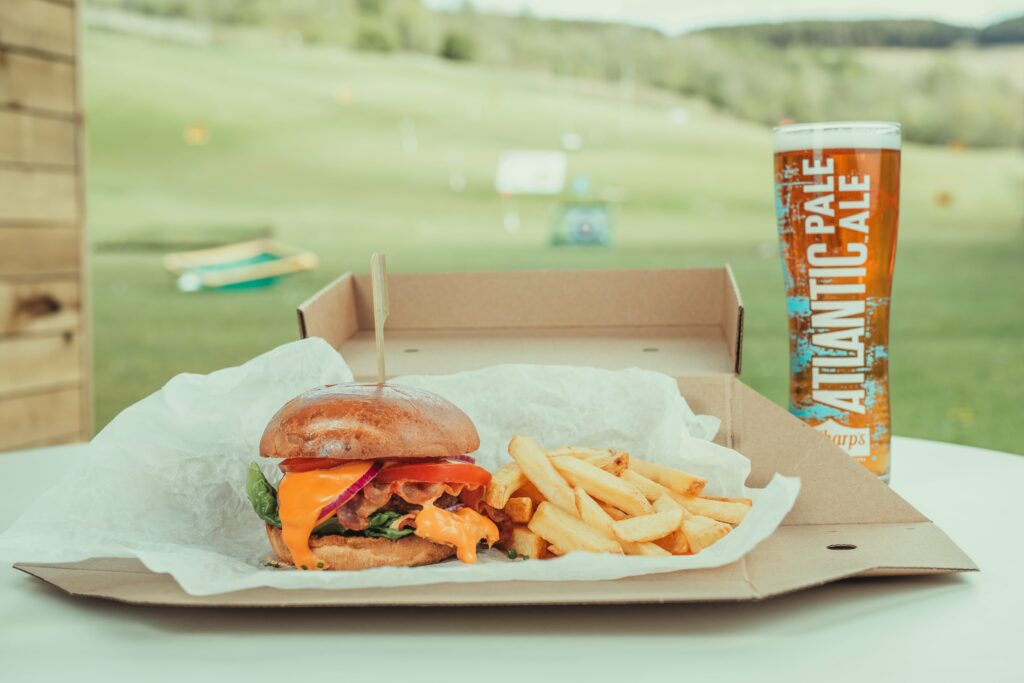 Goodeats mobile ordering in action
Goodeats was implemented in the golf driving range to ensure guests had access to food and drinks, offering a unique golfing experience.
"Golfers can order food and drinks directly to their golf bay as they play. We have set up a QR code in each bay, so customers scan these and we deliver their food and drinks to their location. There aren't many driving ranges where you can get excellent food and drinks while you're practising so we're really offering a unique experience here.
While the Goodtill by SumUp POS is iPad operated, Goodeats is browser-based and therefore works on any web-hosting device. American Golf however stuck with the iOS hardware across the business for a slick mobile ordering experience.
"We opted for the iPad Pros as the main TeleSystem and iPad minis for table ordering, it brings an stylish, clean look and feel and it isn't clunky for our staff to operate."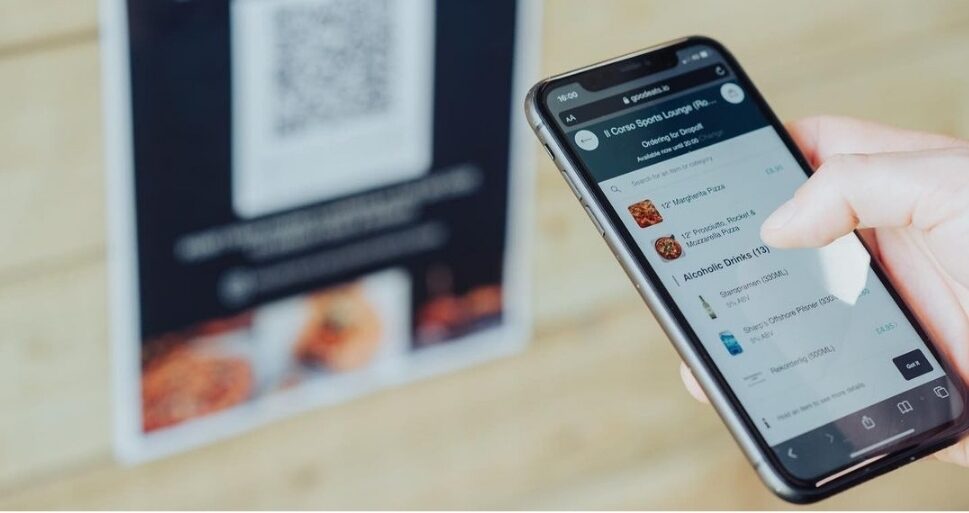 Future ambitions
"We hope to have 10 sites by the end of this year, and have further plans to expand our leisure offering rapidly over the next 5 years. We want to get to a point where American Golf is one of the biggest accounts Goodtill by SumUp has."
And American Golf is looking to invest a little extra to work on customer retention and strengthen their brand awareness.
"We've been using the basic loyalty module but as we up our branding, we will look into Premium Goodies, as we're a large company, we want everything, including the app to be under the same branding as we get more comfortable with the system."
Goodtill's loyalty module comes with a custom app Goodies to give businesses a way to reward their customers with exclusive offers and a customised points-based loyalty programme. The upgraded premium Premium Goodies offers a whitelabel aspect to the app, providing businesses with a custom app name, company logo and colour scheme to reflect their own brand.
Goodtill by SumUp's ever-evolving products
With Goodtill by SumUp consistently adding functionality across their products as well as allowing for feature requests to be made, Michael has found the products to be flexible and meet their growing industry-specific demands.
"At our leisure sites, we will be introducing things like golf societies, golf events, functions and so on, and Goodtill by SumUp has been perfect for that. It's not a case of 'this is the system and that's what you're limited to'. I came into this with little knowledge or experience about customising POS systems and the support has been brilliant. Whenever I wanted new changes introduced, they'd make it happen."
"I know that when we want to see specific changes, Goodtill by SumUp is always incredibly flexible and makes it happen. They really listen to your ideas and implement them."